Family Law Baytown TX
Making the decision to file for divorce is never easy. Being served with divorce papers is even more difficult. Ensuring there is a just and equitable division of property, protecting your rights to your children, are just two of the challenges faced in a divorce. The Office of Jorge Lopez Law, PC is ready to help you navigate these difficult waters. Call (832) 926-4508.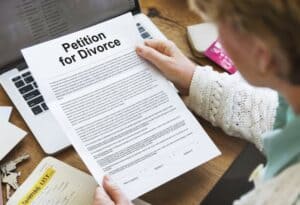 Jorge Lopez is an experienced divorce lawyer that is ready to help. He is committed to providing the individual attention and effective strategies you will need to ensure your goals are within reach. To schedule a consultation with the office of Jorge Lopez Law, contact us now(link to contact page).
The Cost of Divorce
A Texas divorce can be complicated, emotional, and stressful process. It is important to know that there are people who can help you during this troubling situation. If you have questions about the divorce process or have been served with divorce pleadings, one of the most important things you can do is seek legal counsel from an experienced divorce lawyer near you. Our office has the skill, patience and compassion to help guide you in this time of need.
Consulting A Texas Divorce Attorney
Like many other types of legal proceedings, it is easy to feel uncertain and/or confused while involved in a divorce case in Texas. One of our goals is to ensure that your case is realistically and honestly assessed. Removing some of the uncertainty and confusion in the process is one of our main responsibilities.
In Texas, a divorce can be granted without fault, and at the request of either spouse. Your spouse does NOT need to agree to "give you" a divorce. However, there are some prerequisites that must be met in order for a divorce case to be finalized, we are here to help you to ensure that all of these prerequisites are met. The divorce must be on file for at least 60 days before the divorce can be finalized. While a divorce case could take much longer than 60 days to finish, this is the minimum time period before a divorce will be finished, in Texas. Divorce cases, like most other legal proceedings, normally end when the parties agree to the terms of their divorce. The agreements for a divorce must include provisions for the division of community property, as well as a parenting plan for any minor children of the marriage. If no settlement agreement can be reached, then each party has an opportunity to present their case to the Judge presiding over their case. There are no hard and fast rules for what judges normally do in divorce cases, however, a judge must divide any property in a "just and equitable" manner, and ensure the provisions regarding the children are in their "best interest". Before most hearings, judges will likely have the parties attend mediation.
Divorce Mediation
Mediation is a more formal settlement negotiation process. While it is more formal than trying to reach an agreement between the two parties alone, it is not as formal as actually going to court and having a hearing.
A mediator – a neutral third party – will try to get the parties to reach an agreement. The divorce mediator does not represent anybody, and their only priority is to try and have the parties reach an agreement to settle their dispute. Usually each party is in a separate room, accompanied by their respective attorneys. If an agreement is reached, and a Mediated Settlement Agreement is signed, it is irrevocable, and a court must approve it. Reaching an agreement at mediation is a good way to ensure that you have a say in what the divorce orders look like.
What if there is no agreement reached?
While many, if not most, cases settle – either in mediation or informally, there are cases that do not. In the event that your case does not settle, the office of Jorge Lopez Law is here to help you tell your story to the judge. A final trial is a hearing with a judge, and it is the opportunity for each party to present their story – along with evidence – to the judge, in order for the judge to make the final determination in your case. This process can be very taxing, which is why it is important to have an experienced divorce lawyer represent you and your best interests. While having a hearing can be a scary experience, you can rest assured that our office will diligently prepare you and your case.
Baytown Family Lawyer | (832) 926-4508
Whether you need help filing a divorce case, or general family law help (child support, child custody, divorce mediation in Baytown, etc.), Jorge Lopez Law, PC can help. Call our office today to speak to a family law attorney.
Baytown Divorce Lawyer Reviews
Anastasia K. ⭐⭐⭐⭐⭐
This attorney is absolutely amazing!!! His honesty is rare for attorneys. He listened carefully to all my questions and answered them kindly and honestly. Even informed me he didn't think I needed an attorney for my case and helped me resolve my child visitation issue in his office with no extra charge!!! As honest and trustworthy as lawyers go!!! Highly recommend to everyone looking for a great not money hungry attorney. Will use for all my future problems. –Full Google Review
PJ R. ⭐⭐⭐⭐⭐
I will start by saying he is truly professional! You couldn't ask for a more patient, highly educated attorney. He is very compassionate and very understanding, this made the experience very comfortable for us. He always made us feel confident because of his experience in the field, therefore we knew we were making the right decision. Definitely recommend sitting down and meeting with him for any legal advice. –Full Google Review
Soila D. ⭐⭐⭐⭐⭐
Mr. Lopez is a great lawyer! He was patient, understanding, and very knowledgeable. He helped me modify my previous custody arrangement which had been botched by a previous attorney. Custody issues can be stressful, however Mr. Lopez always made sure I knew what to expect. His expertise helped me understand what was reasonable. I have recommended him to colleagues, friends, and family. They have all been grateful to have him as their attorney as well. Although I hope I never need an attorney again, he is the only attorney I would trust! –Full Google Review
Child Support Lawyer Review
Blanca M. ⭐⭐⭐⭐⭐
Jorge Lopez was absolutely amazing when it came to my child support case. Lopez and his staff were very professional, and handled my case in a matter that made me feel important. They listened to me, answered all my questions and made me feel ease with the whole process. I am very pleased with the result of my case! I would definitely recommend J.Lopez to anyone looking for a great Family Law Attorney. Two Thumbs Up! –Full Google Review